The Delta Tau Delta Gamma Beta chapter is proud to announce the launch of its brand-new website! After a significant hiatus, the chapter has reimagined its online presence, now offering a dynamic platform that encapsulates the essence of its history, activities, and members.
The revamped website is designed to be a one-stop destination for all things related to the Gamma Beta. One of the key features of the website is its dedicated news section, which will keep visitors up to date with the latest activities, accomplishments, and initiatives of the chapter. From philanthropic events to academic achievements, the news articles will provide a window into the vibrant and diverse life of the Gamma Beta members.
Another standout feature of the website is the meticulously curated event calendar. This interactive tool will ensure that members and supporters never miss out on chapter activities, meetings, and special events. The calendar will help foster a sense of community and participation by offering a central hub for planning and coordination.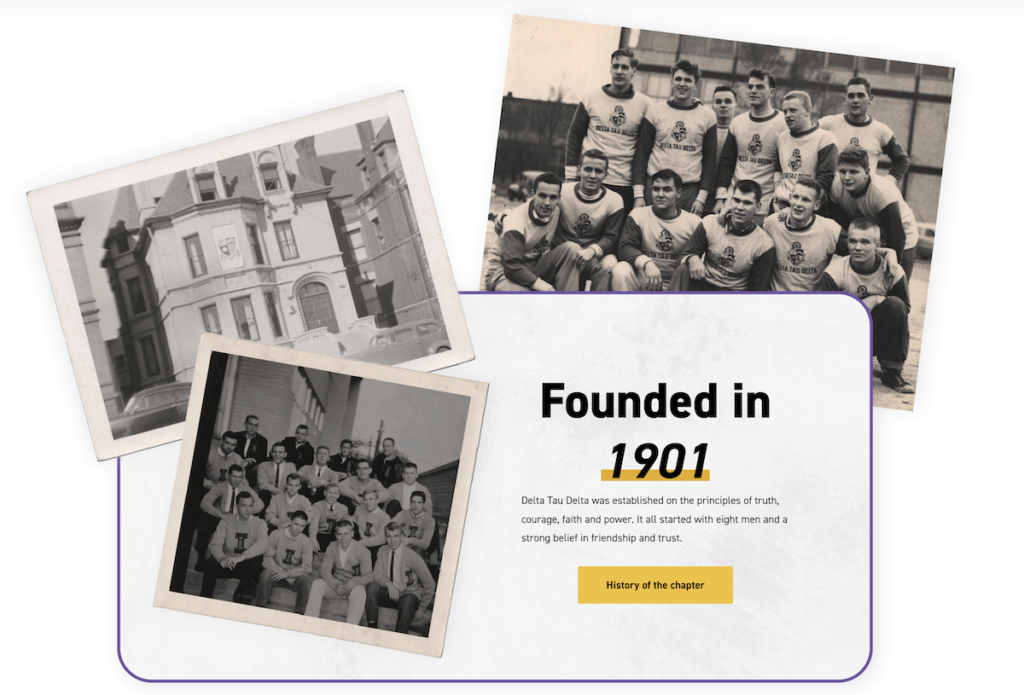 Delving into the past, the website also boasts an enriched section on the chapter's history and archives. With a rich legacy spanning years, this segment will showcase the Gamma Beta chapter's evolution, highlighting milestones, past leaders, and significant achievements. Check out chapter composite photos from the last 50 years! This repository of historical information will serve as an inspiration for current and future members, connecting them to the fraternity's enduring values and heritage.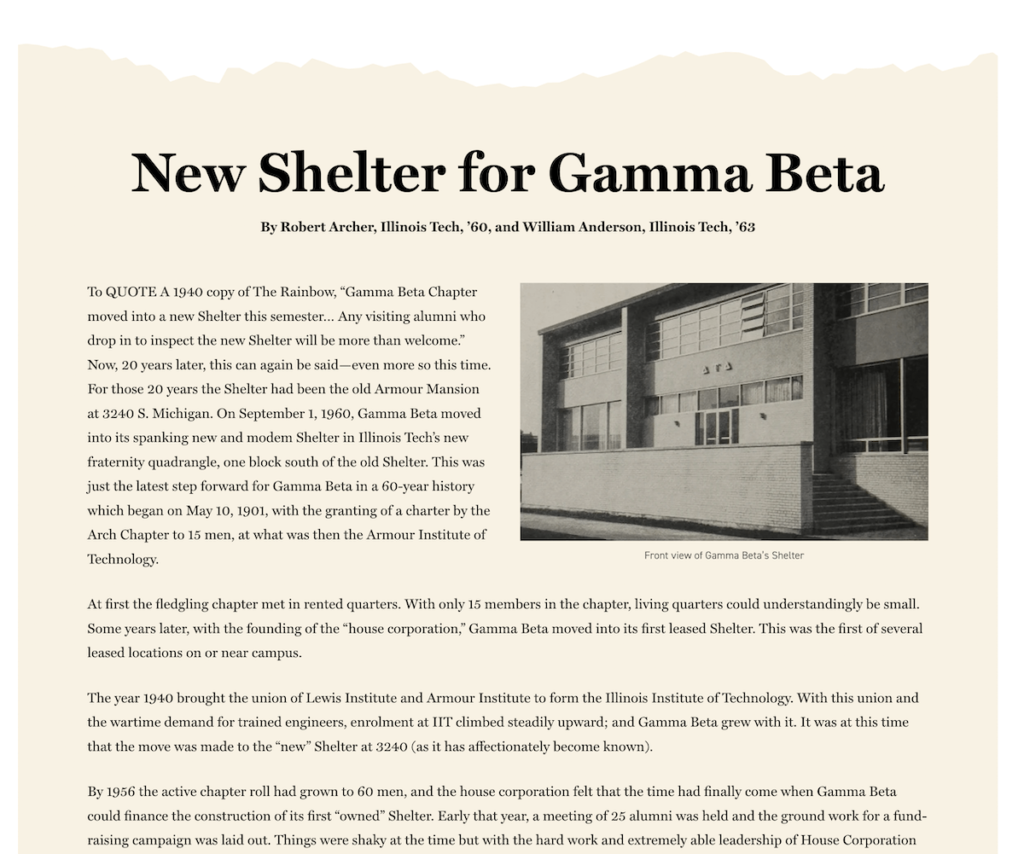 A significant enhancement that the new website brings is the member directory. This tool not only facilitates easy communication among members but also fosters networking opportunities. The directory will feature profiles of active members, allowing individuals to connect and collaborate on various personal and professional endeavors. Strengthening the bond between fraternity brothers, this feature aligns with the chapter's mission to foster lifelong friendships and mutual support.
The Delta Tau Delta fraternity's Gamma Beta chapter invites alumni, current members, and supporters to explore the new website and engage with its array of features. As the chapter continues to evolve and make its mark, this digital transformation underscores its commitment to progress, unity, and fostering a strong sense of brotherhood.