On the last weekend of February, some of our brothers had the opportunity to join several other Delt Chapters at the Northern Divisional Conference.
Attending these conferences not only provides opportunities for personal and professional growth, but also allows members to learn from experts in their field and gain new perspectives on issues that affect their organizations.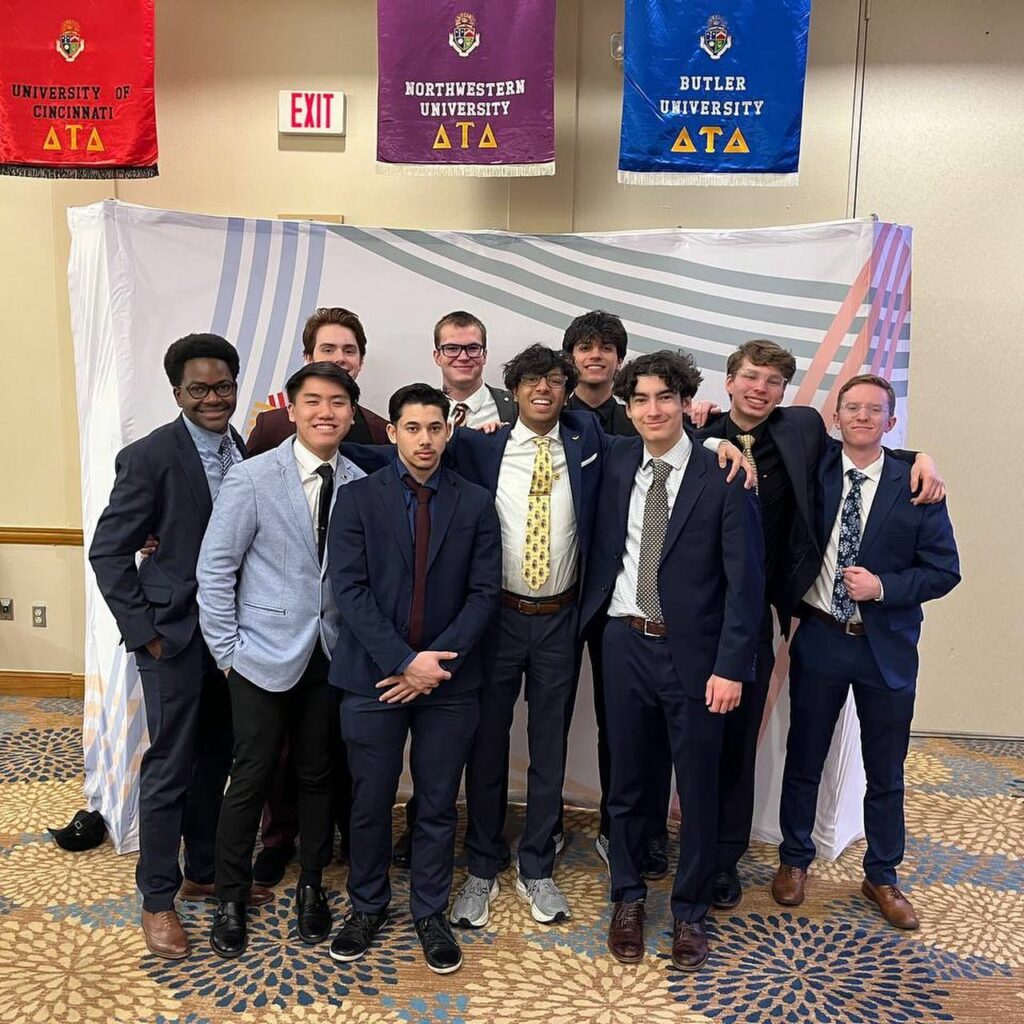 Katone, a Delt from the University of Cincinnati, taught about brotherhood, playing to your strengths, and connecting with potential new members. In the more intimate, smaller breakout groups, they were able to talk with other Delts from across the country and learn about their chapters. This kind of networking can lead to valuable connections and collaborations in the future, as well as providing a broader understanding of the Delt community as a whole.
From new member education to rush to relationship on campus, our brothers learned a ton from the conference. After working out completable goals to accomplish, our brothers came back ready with new ideas and new attitudes.
With a focus on brotherly connection, our brothers are now implementing new mental health legislature and more one-on-one time between members to grow closer. The conference proved to be an excellent opportunity for personal and professional growth, as well as contributing to the greater good of the organization as a whole.
By sharing knowledge, connecting with other members, and working to implement positive changes, members can make a meaningful impact within their communities and beyond.